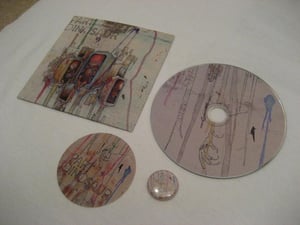 £

3.00
Our debut self-titled EP, limited to 100 copies, released in July 2010.
Tracklisting:
1. Numbers.
2. Keep it Down, Love.
3. A Good Host is Hard to Find.
4. Sparks.
Produced by Nick Kinnish at Serafina Studios.
Mastered by Alan Douches at West-West Side Mastering.
Artwork by Oliver Steels at As the Crow Flies Design.
*COMES WITH A FREE STICKER AND BADGE!*